Adult Braces: Are They Right for You?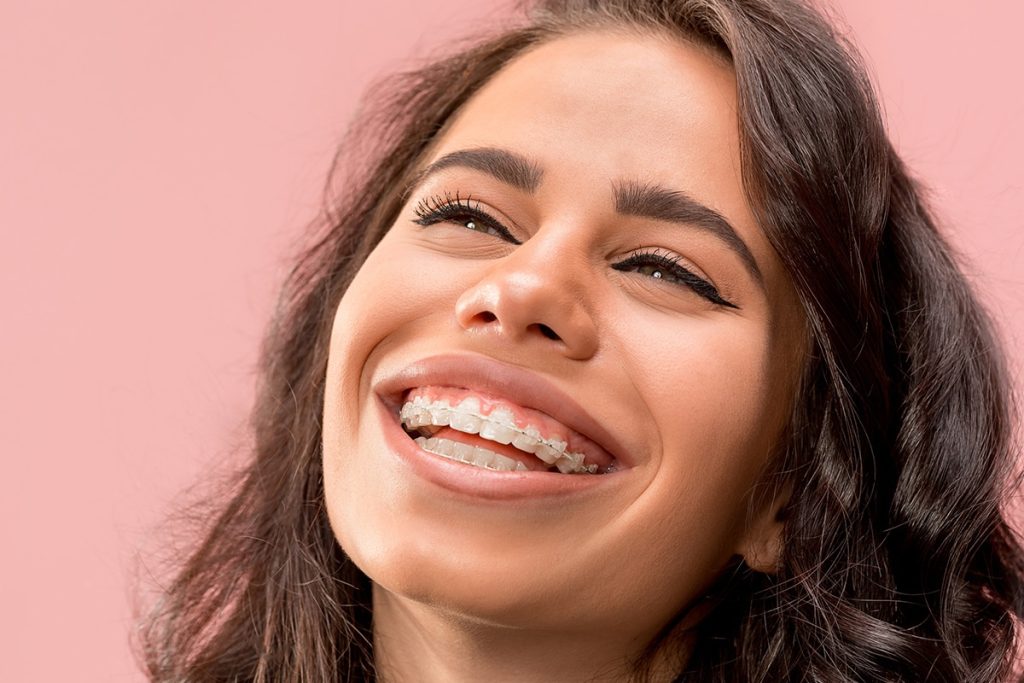 Braces are one of the best orthodontic treatments for children who want to grow up with straight teeth. But did you know that many adults are now turning to braces to correct their teeth, jaws, and other oral issues? Contrary to popular belief, there is no such thing as being too old for braces. In fact, the American Association of Orthodontists report that a quarter of current orthodontic braces patients are adults.
Unsure if braces are right for you? We here at Albany Country Braces are happy to explain a few key facts about modern adult braces treatment in order to help you make your decision. Learn about modern braces options, treatment time, and more to help you decide if adult braces are right for you:
Fact #1: Braces are more affordable than ever
One of the reasons why many adults are now considering braces despite not getting them when they were younger is due to the cost. Fortunately, modern innovations and treatment options have made braces more affordable than ever. While total cost will still vary, braces treatment may be as little as $3,000 to $5,000.
You may spend even less depending on your insurance coverage. While state insurance and Medicaid rarely cover adult braces, many employer and individual dental insurance plans do offer coverage for adult braces. Be sure to consult your orthodontist and your insurance company to find out if braces are a covered option for you.
Fact #2: There many braces options to choose from
Many adults skip braces because they don't like dealing with the bulky, ugly traditional metal brackets. If you don't mind paying extra, you can enjoy braces treatment but hide what you're wearing with modern clear and ceramic colored brackets. While they are still visible, they are much harder to see compared to older traditional brackets, making it more comfortable for adult patients who want to straighten their teeth.
If you want to avoid metal brackets altogether, you should consider clear aligners. Aligners are removable trays that gently straighten your teeth like braces, but are translucent so others can hardly tell you're wearing them. You can also take them out when you need to eat, play sports, or perform a major speech at work. If you want straighter teeth but hate how braces look, you should consult your orthodontist about clear aligners.
Fact #3: Length of treatment can vary
The one major negative to getting orthodontic treatment done as an adult instead of as a child is the treatment time. Braces work in conjunction with child growth, allowing for accelerated treatment time. Because adult jaws are largely settled, treatment times will usually take longer, and may even require some surgery to correct severe issues.
For the average adult patient, expect between 18 to 36 months to complete braces treatment. Maintaining your oral hygiene, attending your scheduled appointments, and following all of the instructions provided by your orthodontist can accelerate treatment time.
Get adult braces from Embrace Orthodontics
Are you a resident of Delmar, New York? Whether you need braces for yourself or your children, consider getting treatment from Embrace Orthodontics. Our team is happy to provide braces for patients of all ages, including clear aligners for those who want to avoid traditional braces. If you want to learn more about how braces can improve your smile, be sure to ask about our digital impressions 3D modeling software so we can show you how your smile can improve.
Contact us today if you have any questions or to schedule an appointment. We look forward to helping you here at Embrace Orthodontics.
Recent Posts
Contact Us
Embrace Orthodontics
500 Kenwood Avenue
Delmar, NY 12054
Monday | 8:30am - 5pm
Tuesday | 8am - 5pm
Wednesday | 8:30am - 5pm
Thursday | 8:30am - 5pm
Friday | Closed
Saturday | Closed
Sunday | Closed