How Long Does It Take To Whiten Teeth?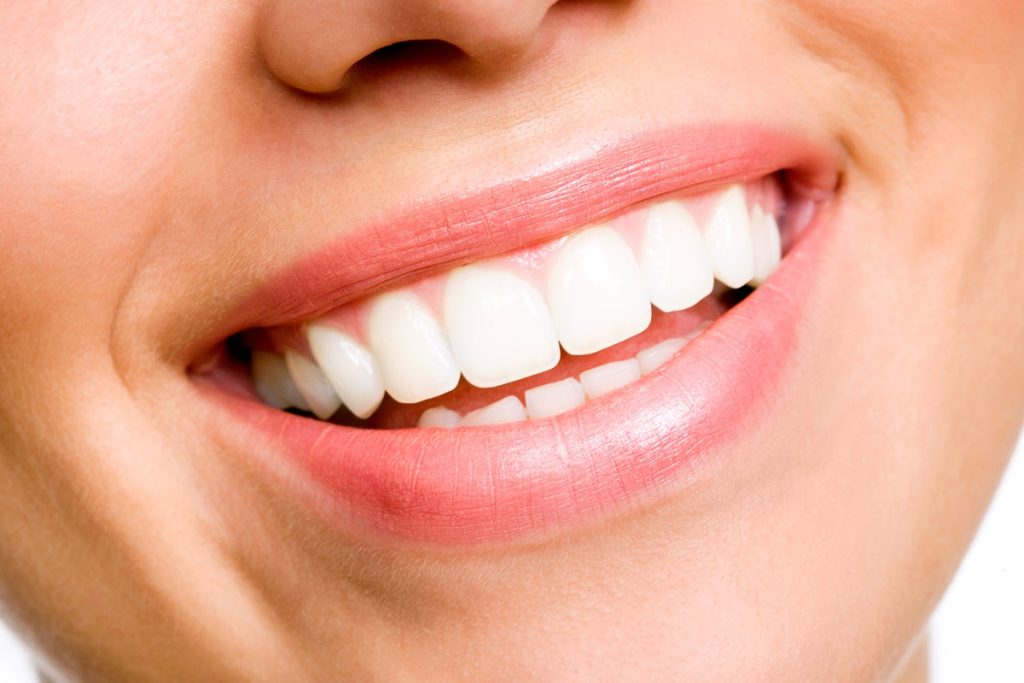 The desire for a whiter smile is practically universal. No matter what caused the stain, you might wonder how long it will take to eliminate them and whiten your teeth once and for all. Here's what you can expect when you begin your journey to a pearly-white smile.
What Causes Teeth to Discolor?
There are many culprits that can cause teeth to discolor. Some may be out of your control, while others might be attributed to lifestyle and dietary decisions that you may wish to change if you're especially concerned about the color of your teeth.
Medication
Sometimes, you may need to take prescription medication to treat a specific health concern. While such medicines are invaluable, they may have an unfortunate side effect of causing teeth to yellow.
Tetracycline: This broad-spectrum antibiotic is often used to treat acne. Doctors typically won't prescribe it if you're pregnant, as the medicine could affect the look of your child's teeth in the future.
Antihistamines: If you take medication for allergic symptoms like runny nose, congestion, and itchiness, you might discover that your teeth look a little yellower with time. That's because the antihistamine could suppress your body's ability to make saliva, which is essential for cutting through stains and clearing away bacteria.
Hypertension medicine: Medications used to lower blood pressure can be life-saving but have side effects, including teeth discoloration due to saliva loss. Common medicines that have this effect include angiotensin-converting enzyme (ACE) inhibitors, beta-blockers, diuretics, and calcium channel blockers. Dry mouth is a common side effect, too.
Smoking
Smoking affects your overall health, but it can have a more visible effect on the appearance of the teeth and, over time, the condition of your teeth and gums. It's been linked to conditions like gum disease and even mouth cancer.
The ingredients responsible for staining the teeth are tar and nicotine, both of which can lead to fairly rapid discoloration. Tar adheres to the teeth, causing them to take on a yellow or brown color. Nicotine is colorless, but it can cause marks to develop on the teeth the more that you smoke.
The stains may seem merely cosmetic at first, but they can actually have a long-term effect on your dental health. The stains can slowly cause your enamel to break down, leaving the soft dentin layer inside your teeth exposed. The dentin layer is yellow, causing teeth to appear more discolored. More importantly, exposed dentin can lead to severe sensitivity and issues like receding gums and cracks.
Stains can even damage your gums over time, as the chemicals in the cigarettes that adhere to your teeth can cause slow deterioration of the tissues in your mouth. Left untreated, gum diseases can have serious consequences, like tooth and bone loss.
Beverages
Millions of people drink coffee, tea, and wine — which means millions are at risk of developing discoloration due to these beverages. It's a common concern that can develop if you consume anything that contains tannins, which have acids that break down the enamel on your teeth and cause stains to form.
Some foods are also to blame, like berries, curries, and beetroot. Condiments like soy sauce, tomato sauce, and balsamic vinegar can also cause teeth to discolor over time.
How Long Does It Take to Whiten Teeth?
Whitening depends largely on the level of discoloration, what caused it, and your desired shade of whiteness. Yellowing related to smoking, for example, may take some more time to treat than stains that occur as a result of coffee consumption.
The good news is that your dentist will perform a complete examination and assessment, so you'll have a good idea about how long the entire whitening process will take. Often, dentists can whiten teeth by two to three shades in an hour.
The process involves using a hydrogen peroxide-based bleach that is specifically tailored to your unique needs. This is more effective than using over-the-counter products, which may cause sensitivity or not be effective enough to cut through deeper-set stains on the teeth.
Once you achieve the desired results, you can expect them to last for several months — but in some cases, your teeth may retain your preferred whiteness level for several years. The more care that you give to brushing, flossing, and seeing your dentist regularly, as well as limiting stain-causing beverages and habits, you can prolong the results of your smile makeover.
Teeth Whitening at Embrace Orthodontics
If you're concerned about discolored teeth, explore the options available to you at Embrace Orthodontics. Dr. Palermo and his friendly team are proud to offer proprietary teeth whitening, created to give you the smile of your dreams using a peroxide-based solution that produces lasting results. Visit our website to learn more, and call 518-439-9339 to schedule an appointment.
Recent Posts
Contact Us
Embrace Orthodontics
500 Kenwood Avenue
Delmar, NY 12054
Monday | 8:30am - 5pm
Tuesday | 8am - 5pm
Wednesday | 8:30am - 5pm
Thursday | 8:30am - 5pm
Friday | Closed
Saturday | Closed
Sunday | Closed